NEW Nashville Training Center!
CPR Choice is proud to announce the grand opening our very own Nashville CPR Training Center. Please check our Nashville CPR Class Calendar for all the available courses and enrollment options. We hope to see you at one of our classes soon!
Knoxville Knows CPR will be held Sunday, June 5th from 2-5 PM
In Celebration of National CPR & AED Awareness Week, CPR Choice is hosting its 2nd annual KNOXVILLE KNOWS CPR. This free community event will be held Sunday, June 5th from 2-5 PM at the National Fitness Center Signature Club.
Heart disease is the No. 1 cause of death in the world… claiming more lives than all forms of cancer combined.  Early recognition and CPR are crucial for survival.  Learn CPR and how to prevent these deaths. We will have free activities for the entire family.  You may visit one of our information stations around the gym.
These include:
Learn Hands-Only CPR
Healthy Eats for a Strong Heart Beat
Free Blood Pressure Checks
Family Fun (bounce house, face painting, hula hoop contest, baloon animals)
Exercise-for the health of it
Learn to use an AED (automated external defibrillator)
American Heart Association (giving out info regarding heart attack & stroke)
Please join CPR Choice, National Fitness Centers, and the Knoxville American Heart Association for this awesome FREE family event!  Learn CPR–Save Lives! #KnoxvilleKnowsCPR
March 17, 2016
February 24, 2016
February 23, 2016
85 people learning CPR & First Aid this morning! A big thanks to our CPR Choice team for coming together and getting this done. This required several instructors!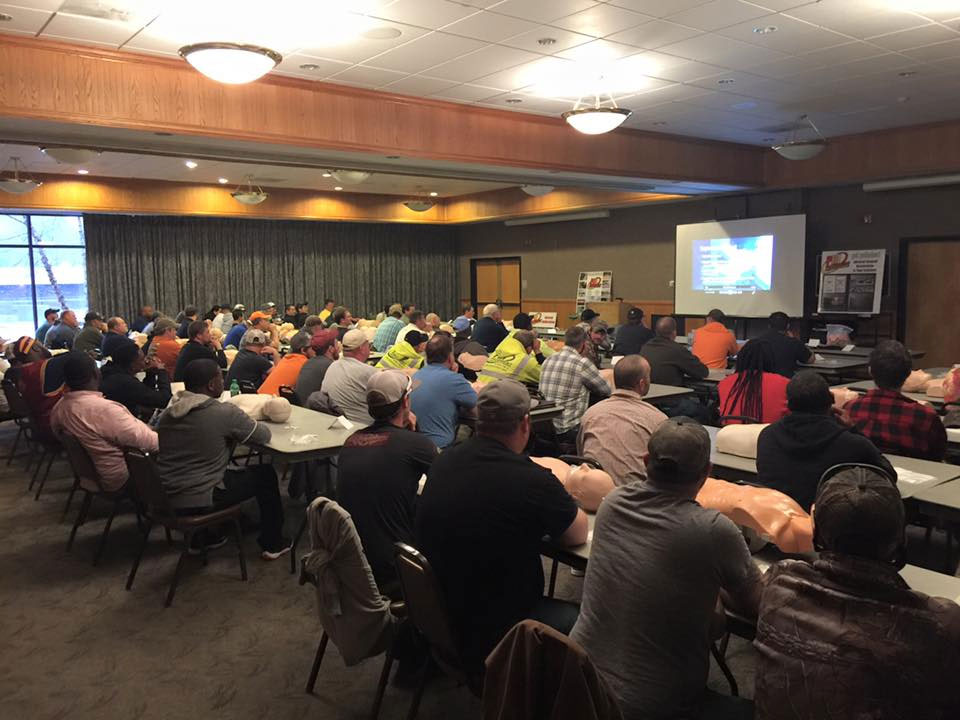 February 22, 2016
Has it really been 11 years since we started this? It still blows my mind how we have grown! I never thought we would be training thousands of people each year with dozens of instructors. Thank you so much for your continued support!
February 14, 2016
Make sure your valentine knows how much you love them… learn CPR!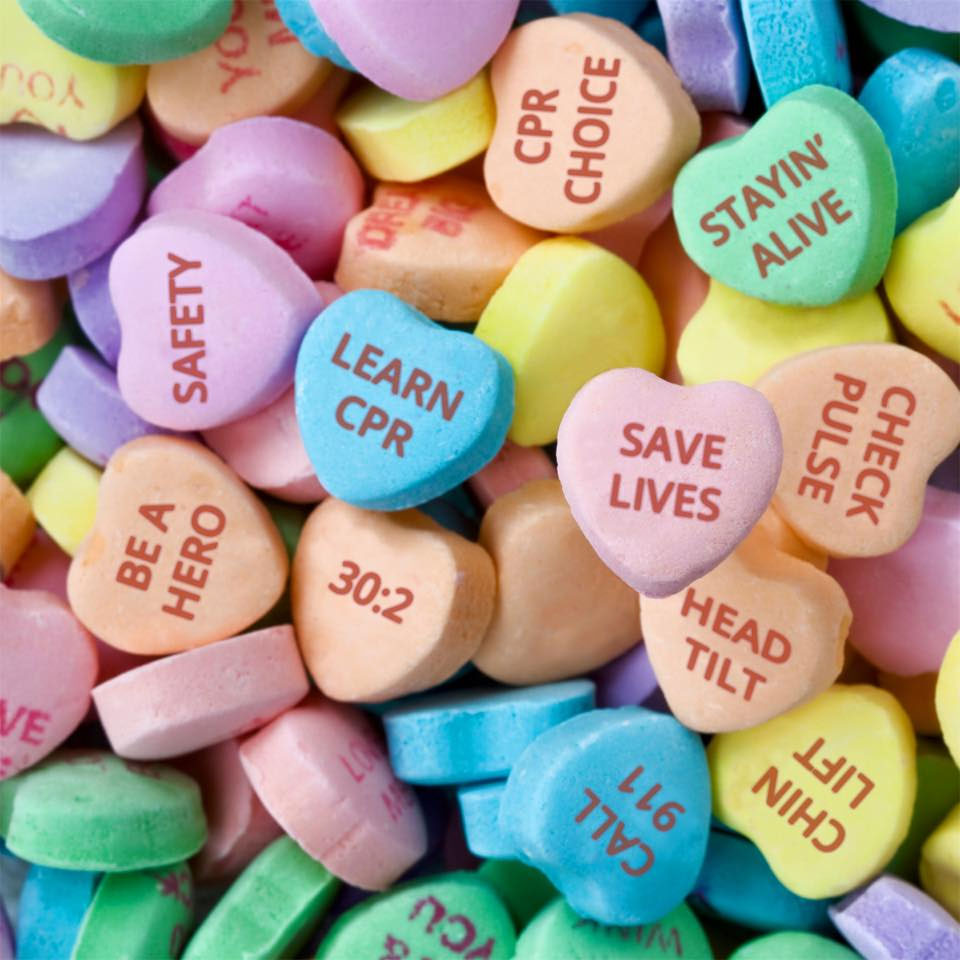 February 10, 2016
CPR Choice founders spent the day learning about the new CPR guidelines at the AHA Emergency Cardiovascular Care (ECC) Educational Conference in Birmingham, Alabama. Many topics were discussed from lighthearted learning and teaching principles to the future direction of the AHA with regard to CPR program updates. One very interesting talk delved deep into the science behind CPR. This conference was not one to miss!
February 5, 2016
What can you do to show your support? 1 in 3 are affected by heart disease or stroke; help us raise awareness by wearing RED on Friday! We will also be selling paper hearts and red dress pins for the entire month of Feb at our Knoxville CPR headquarters!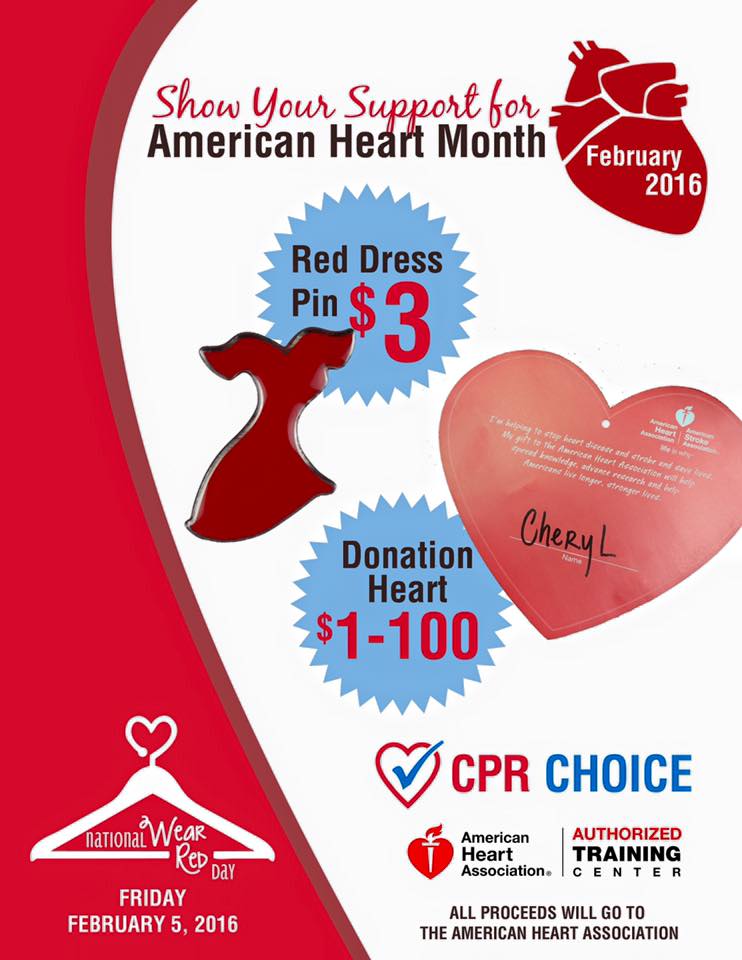 February 4, 2016
Mark your calendar. Join us Feb 4th. We will be offering a free CPR class in celebration of American Heart Month. #GoRed #LearnCPR #YMCA #GNO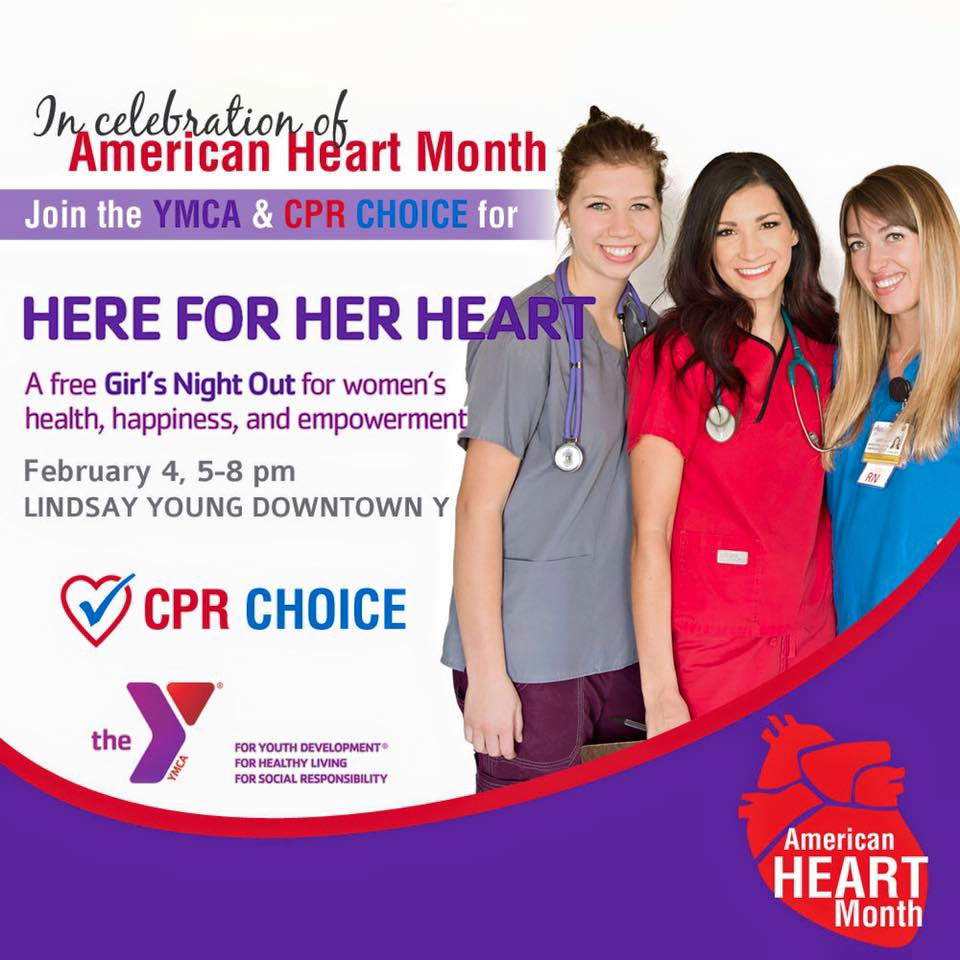 January 22-23, 2016
Healthy Living Expo 2016 Time! We reserved two booth spaces this year to give you more room to brush up on your CPR skills – especially practicing giving adequate compressions by "pushing down good" on the CPR dummies. 🙂
In addition, we'll be providing free blood pressure checks and playing a little Jeopardy – CPR Choice style.

January 21, 2016
CPR Choice is featured on the local news station, WBIR. Cheryl Smith reviews basic tips for staying heart healthy and encourages viewers to visit us at the Healthy Living Expo for free blood pressure checks.
Additionally, the public is invited to a FREE CPR Class offered each day of the expo at 2 PM.
Also, Cheryl spends a moment to discuss and demonstrate the updated CPR methodology for the lay person, which prioritizes providing adequate chest compressions. #pushdowngood
January 14, 2016
We are getting very excited to be expanding CPR Choice once again. We will be offering CPR classes to both businesses and individuals in the Denver, CO area starting in March! Stay tuned for more updates! #PeakCPR #Denver #CPRChoice
November 29, 2015
October 15, 2015
AHA New CPR Guidelines! The new CPR guidelines have been released.
"The new rate of chest compressions is 100 to 120 compressions, or pushes, per minute, compared to "at least 100" in previous guidelines, according to the American Heart Association.
For adolescents and adults, a rescuer should push down at least 2 inches, but no more than 2.4 inches on the chest, compared to at least 2 inches in previous guidelines."
Check out the full release here: http://blog.heart.org/%EF%BB%BFnew-resuscitation-guidelines-update-cpr-chest-pushes/
August 25, 2015
Check out the podcast interview with CPR Choice founder, Cheryl Smith! It's a great interview about CPR Choice, if we do say so ourselves. 🙂 Learn more about how we got started, our company's expansion, and our mission. Listen here.
August 7, 2015
CPR Choice is sponsoring Safety Fest TN! Come see us at our booth or attend our Friday class: Sept. 18th 8 AM – 3 PM. Make sure you attend the right class! Look for CPR Choice. The class we are teaching is a complete American Heart Association First Aid, CPR, and AED course and you will receive your two-year AHA certification ($65 Value)! Seating is limited to the first 25 attendees. Register online at: SafetyFestTN.org.
June 24, 2015
June 17, 2015
June 1, 2015